Italian cars are loved for their unique style and polished look. They are created with passion, which is appreciated by their users all over the world. List of all Italian companies that dealt with automotive industry counts at least 32 positions!
Fiat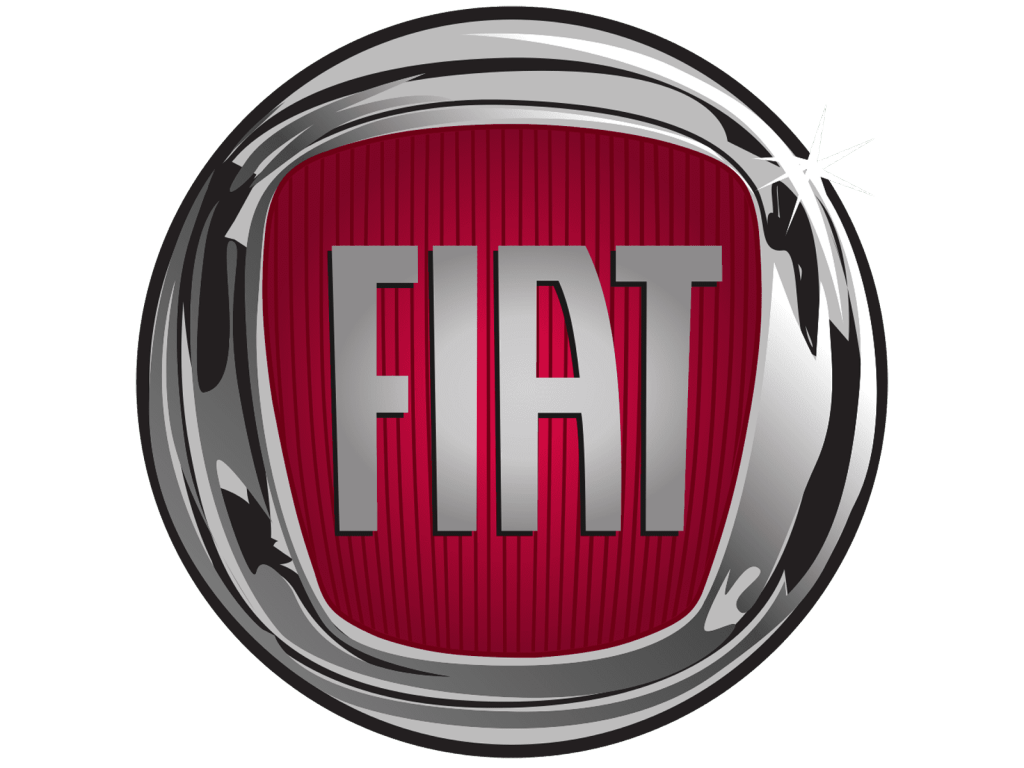 Founded: 11 July 1899
Founder: Giovanni Agnelli
Headquarters: Turin, Piedmont, Italy
Parent: Fiat Chrysler Automobiles
Owner: FCA Italy
Website: www.fiat.com
FIAT, which is really Fabbrica Italiana Automobili Torino. The beginnings of the Italian automotive concern date back to 1899, when a group of 30 shareholders, including Giovani Agnelli, set up an automotive company in Turin and take over the car manufacturing plant from the Ceirano brothers. A year later, the first vehicle was built, the Fiat 3 1/2 HP, named after the number of horsepower generated by the 2-cylinder engine of this car.
Alfa Romeo
Founded: 24 June 1910
Founder: Alexandre Darracq; Ugo Stella; Nicola Romeo
Headquarters: Turin, Piedmont, Italy
Parent: Fiat Chrysler Automobiles
Owner: FCA Italy
Website: www.alfaromeo.com
The company was founded in Milan in 1910. It is based today in Turin. Since 1986, the brand belongs to the FIAT concern. An interesting fact is that the brand's logo is the coat of arms of Milan, and the traditional color of this brand's cars is red, which even got its name 'alpha red'.
Maserati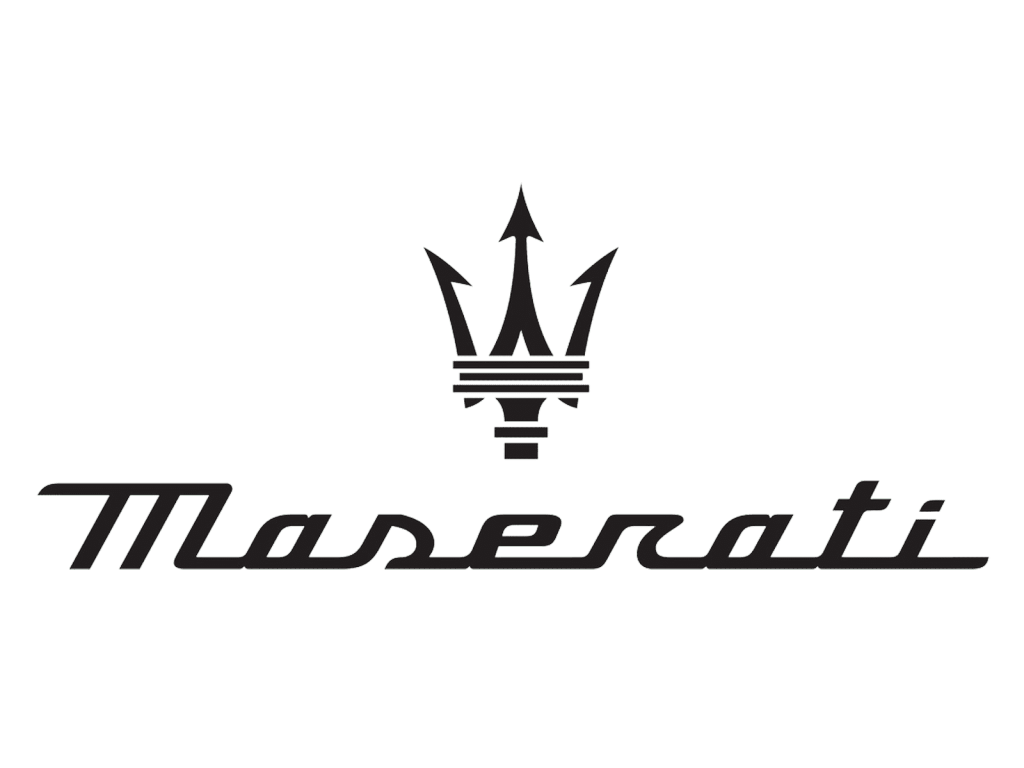 Founded: December 1, 1914
Founder: Alfieri Maserati
Headquarters: Modena, Italy
Parent: Parent Fiat Chrysler Automobiles, NV
Website: www.maserati.com
The brand of luxury sports cars was founded in 1914 in Bologna. Its founder is Alfieri Maserati. Since 1993, it also belongs to the FIAT Chrysler Automobiles concern. During World War II, the company stopped producing cars and started producing supplies for the Italian army. Currently, 5 car models of this brand are produced.
Ferrari
Founded: 13 September 1939
Founder: Enzo Ferrari
Headquarters: Amsterdam, Netherlands (de jure)
Owner: Exor N.V. (22.91%); Piero Ferrari (10.00%); Public (67.09%)
Website: www.ferrari.com
The founder of one of the most popular brands producing sports cars since 1947 was Enzo Ferrari. It is based in Maranello, Italy. The trademark of the brand is a black horse standing on its hind legs, which is considered a symbol of good luck in Italy. Currently, this brand also belongs to the FIAT group.
Lamborghini
Founded: 1963
Founder: Ferruccio Lamborghini
Headquarters: Sant'Agata Bolognese, Italy
Parent: Audi
Owner: Volkswagen Group
Website: www.lamborghini.com
The company was founded in 1963 by an Italian Ferruccio Lamborghini. The headquarters of the brand is located in the Italian town of Sant'Agata Bolognese. There is a legend that the origin of this car is in the imperfections of Ferrari vehicles. Ferruccio Lamborghini, who initially dealt exclusively with the production of tractors, submitted comments to the owner of the Ferrari brand. He, however, did not listen, which ultimately led Lamborghini to decide to produce an improved version of its sports car on its own.
Lancia
Founded: 29 November 1906
Founder: Vincenzo Lancia
Headquarters: Turin, Italy
Parent: Fiat Chrysler Automobiles
Owner: FCA Italy
Website: www.lancia.com
This is another brand that has belonged to the FIAT concern since 1969. Founded in 1906 in Turin by Vincenzio Lancia and Claudio Fogolin. From the very beginning, the cars were called subsequent letters of the Greek alphabet and female names.
Pagani
Founded: 1992
Founder: Horacio Pagani
Headquarters: San Cesario sul Panaro, MO, Italy
Website: www.pagani.com
Pagani Automobili was founded in 1992 in Italy. The current headquarters of the company is located in San Cesario sul Panaro. The Pagani brand is associated with sports cars. The first car produced was the Pagani Zonda.
Abarth
Founded: 31 March 1949
Founder: Carlo Abarth
Headquarters: Turin, Italy
Parent Company: *
Parent: Fiat Chrysler Automobiles
Owner: FCA Italy
Website: www.abarth.it
Abarth S.p.A. is an Italian company and a brand of sports cars based on the Fiat platform. It is owned by the FCA Group as part of the Fiat subsidiaries, today FCA Italy. Since its inception, the head office has been located in Turin, Italy.
Iveco
Founded: 1975
Headquarters: Turin, Piedmont, Italy
Parent: CNH Industrial
Website: www.iveco.com
IVECO SpA was established in 1975 and is mainly involved in the production of trucks, vans and military vehicles. The company's headquarters are in Turin, Italy. The Fiat concern has control over the company.
isotta-Fraschini
Founded: 1900
Founder: Oreste Fraschini, Cesare Isotta, Vincenzo Fraschini, Antonio Fraschini
Headquarters: Milan, Italy
Owner: Fincantieri
Ceased operations: 1949
Website: www.isottafraschini.it
The company was founded in 1900 and became famous in the 1920s and 1930s for the production of luxury passenger cars, which were put on an equal footing, among others with Rolls-Royce cars. The founders of this Italian car brand were the company of Cesare Isotta with brothers Vincenzo, Antonio and Oreste Fraschini.
Cizeta
Founded: 1988, Modena, Italy
Founder: Giorgio Moroder
Headquarters: Fountain Valley, California, United States
Ceased operations: 1994
The establishment of this Italian company is estimated in 1985 and its founders were Claudio Zampolli and Giorgio Moroder. It produced only one car model called the Cizeta Moroder V-16, which is now called the Cizeta V-16 and is called a supercar because of its exoticism and rarity. The company collapsed in 1995 for financial reasons. The good news is that you can still order this legendary car, which is made to order from Cizeta Automobili USA.
B. Engineering
Founded: 2001
Founder: Nicola Materazzi
Headquarters: Italy
B.Engineering, based in Modena, Italy, was born in 2000. The company was founded by several former Bugatti employees. In 2001, they showed the Edonis supercoupe.
Bremach
Founded: 1956, Varese, Italy
Founder: Fratelli Brenna
Headquarters: Castenedolo, Brescia, Italy
Defunct: 2018
Website: bremachusa.com
The Bremach company has existed since 1956 and over the years has become a leader in the production of this type of car. Currently, the company produces as many as 240 variants of vehicles with very diverse specialist equipment. These trucks are perfect for many industries, especially those that work in difficult terrain (including energy, municipal services, construction, road).
DR Motor
Founded: 2006
Founder: Massimo Di Risio
Headquarters: Macchia d'Isernia, Italy
Parent Company: DR Automobiles srl
Parent: DR Automobiles Group
Website: www.drautomobiles.com
The company has existed since 2006 and currently offers three very interesting and inexpensive car models. One of them is the DR5 crossover, a car with an interesting design and a rather complicated pedigree. The founder of DR MOTOR is Massimo di Risio.
Fornasari
Founded: 1999, Vicenza, Italy
Founder: Giuseppe Fornasari
Headquarters: Montebello Vicentino, Italy
Ceased operations: 2015
Website: www.fornasaricars.com
The Fornasari company was established 12 years ago. Its founder is Giuseppe Fornasari, who previously imported Corvette to Italy and converted it into racing models. At some point in his life, however, he wanted to build cars under his own brand.
Grecav
Founded: 1964
Founder: Cav. Bruno Grespan
Headquarters: Gonzaga, Italy
Ceased operations: 2013
Grecav is an Italian brand of passenger cars, known primarily for the production of light motor vehicles that can be driven by drivers holding a driving license in the AM category (i.e. in practice – by teenagers).
Italdesign Giugiaro
Founded: February 13, 1968, Turin, Italy
Founder: Giorgetto Giugiaro, Aldo Mantovani
Headquarters: Moncalieri, Italy
Parent Company: iugiaro Architettura S.r.l., SALLIG Srl, MORE
Parent: Lamborghini
Website: www.italdesign.it
The famous Italian styling studio Italdesign was founded by Giorgetto Giugiaro. In 1999, Giorgetto was named "Car Designer of the Century". Italdesign also produced cars for special orders and short collector series. In 2010, most of the shares in the company were taken over by Volkswagen, which in the summer of 2015 increased its shares to 100%.
Mazzanti
Founded: 2002
Founder: Walter Faralli, Luca Mazzanti
Headquarters: Pontedera, Italy
Website: www.mazzantiautomobili.it
The Mazzanti brand is not as recognizable as Ferrari, Lamborghini or Pagani, but it certainly belongs to the same league – producing cars with the highest power and intended for really wealthy customers. Mazzanti Automobili, in fact, has only recently been creating super cars. In 2013, the first Evantra model was released and the Millecavalli version is its much improved edition.
Pininfarina
Founded: 2018
Founder: Michael Perschke
Headquarters: Munich, Germany
Parent company: Mahindra Group
Website: www.automobili-pininfarina.com
This Italian brand began to exist in 1930. The founder and originator was Battista "Pinin" Farina. The company took the official name "Carozzeria Pinin Farina" and with all enthusiasm began to operate dynamically. The assumption of the company was to design and develop the bodies of exclusive models on behalf of true enthusiasts who have their own considerable capital. Immediately after 1930, i.e. practically at the very beginning, Pinin Farina (at that time the name was still two-part) started cooperation with famous brands such as Alfa Romeo, Hispano – Suiza, Fiat and Lancia.
Zagato
Founded: 1919
Founder: Ugo Zagato
Headquarters: Milan, Italy
Website: www.zagato.it
The Zagato company, based in Milan, was founded in 1919 and has always tried to make its cars light and aerodynamic, which is to combine them with flying machines. What distinguishes cars with a styled letter Z on the body? First of all, the so-called double bubble roof.
Covini Engineering
Founded: 1978
Founder: Ferruccio Covini
Headquarters: Italian
Website: www.covini.it
It is an Italian automotive company engaged in the production of passenger cars, design and creation of technical solutions for them. Its headquarters are in Costel San Giovanni, and its assembly plant is in Cortemaggiore.
Alke
Founded: 1992
Founder: Achille Salvan
Headquarters: Padua, Italy
Website: www.alke.com
The company started its activity in 1992, and in the early years focused its efforts on researching innovations in the field of commercial vehicles, and introducing them into production in compliance with all conditions for the highest quality of the final product.
Aquila Italiana
Founded: 1906
Founder: "Società Anonima Aquila"
Headquarters: Turin, Italy
Ceased operations: 1917
Marquis Giulio Pallavicino, a big car lover and Italian representative of the English company Brown Cars, together with the young engineer Giulio Cesare Sarra, decided in 1906 to transform their own, previously opened in Turin, automobile workshop to the research center.
Casalini
Founded: 1939
Founder: Giovanni Casalini
Headquarters: Piacenza
The company was founded in 1939. Its main activity is the development and production of mopeds and microcars. The company is the oldest manufacturer of sidecars in the world. The plant is located in the town of Piancenza.
Corbellati
Founder: Achille Corbellati
Website: www.corbellati.com
The company has been in the jewelry business for over 70 years. But the managers of Corbellati had a desire to produce supercars. They created a special company to do this. In 2018, the first project was created – Corbellati Missile.
Covini
Founded: 1978
Founder: Ferruccio Covini
Headquarters: Italian
Website: www.covini.it
The firm was founded by engineer Ferruccio Covini and his brother Angelo in 1978. The first development of their car had been unveiled two years earlier. The Metash sports coupe was liked by the visitors of the exhibition, which determined the further development of the business.
Dallara
Founded: 1972
Founder: Gian Paolo Dallara
Headquarters: Varano de' Melegari, Italy
Subsidiary: Dallara Engineering S.R.L.
Website: www.dallara.it
The Italian company is well known in the auto racing world. Founded in 1972 by Jean Paolo Dallara, the company has successfully dealt with the tasks of developing chassis for Formula 1 and IndyCar racing cars. And now they decided to enter the market of serial sports cars.
Italcar
Headquarters: Turin, Italy
Website: www.italcar.com
The Italian company has held a strong position in the world market for many years. In the 1980s, they worked as an electric car distributor under the name Green Company Srl. Soon the company opened its own production of electric vehicles.
Spada Vetture Sport
Founded: 2008
Founder: Ercole Spada
Headquarters: Turin, Italy
Website: www.spadavetturesport.com
The Italian company "Spada Vetture Sport" is one of the most famous body shops with more than 40 years of history. In 2008, the company decided to take a new path of development, presenting its own design Codatronca supercar.
Wolf Racing Cars
Founded: 2009
Founder: Ivan Bellarosa
Headquarters: Gardone Val Trompia, Italy
Website: wolfracingcars.com
The company is based in the province of Brescia and is engaged in the production of racing cars. It was founded in 2009 after Avelon Formula acquired the rights to Walter Wolf Racing.
De Tomaso (former)
Founded: 1959
Founder: Alejandro de Tomaso
Headquarters: Modena, Italy
Website: detomasodc.co.uk
The establishment of this Italian luxury sports car company is estimated to be 1959 and was founded by Alejandro de Tomaso. The company's headquarters are in Modena. The first model produced under the De Tomaso brand was the "Vallelunga". Other famous models are "Mongoose" and "Panther". The more interesting information is that part of the characteristic logo of the De Tomaso car brand is related to the origin of the company's founder, who came from a family of Italian immigrants.
Bertone (former)
Founded: 1912
Founder: Giovanni Bertone
Headquarters: Turin, Italy
Parent Company: Akka Technologies
Subsidiary: Stile Bertone S.p.A.
Bertone is one of the most important Italian design houses in the automotive world. Founded by Giovanni Bertone, Carrozzeria G. Bertone became the basis for the creation of one of the most famous design companies in the automotive world. The company started with car repair and construction of horse carriages. The workshop was located in the Alpine city of Turin, where in 1907 the then young Giovanni Bertone moved. Two years later, Giovanni had a son, Giuseppe, and seven years later he created his first car body, the SPA 9000 Sport.
Autobianchi (former)
Founded: January 11, 1955, Milan, Italy
Founder: Ferruccio Quintavalle
Headquarters: Desio, Italy
Parent Company: FCA Italy
Successor: Lancia
Created by three Italian companies (Fiat, Pirelli, Bianchi), the company was finally taken over by Fiat in the 1960s and offered mainly small cars under the Autobianchi brand, later also sold as Lancie. The most popular – Autobianchi A112 – was produced in several series for 17 years. Abarth was involved in creating a sport variant of a car.
Isotta-Fraschini (former)
Founded: 1900
Founder: Oreste Fraschini, Cesare Isotta, Vincenzo Fraschini, Antonio Fraschini
Headquarters: Milan, Italy
Owner: Fincantieri
Ceased operations: 1949
Website: www.isottafraschini.it
Cesare Isotta and Oreste Fraschini started in 1899 importing foreign automobiles to Italy, the French brands Mors and Renault. After a few years, they started producing their own cars, mainly large and luxurious ones. In 1910, the company was the first in the world to introduce a model with brakes on all four wheels, and the power of its engines reached 100 HP.