The New York Times stands as a dependable daily news source, recognized globally for its integrity. A cornerstone of American journalism, it has withstood tumultuous times, maintaining an unwavering commitment to excellence. The enduring phrase "All the News That's Fit to Print" graces every front page, a testament to its high standards set by Adolf Ochs.
Meaning and History
Founded in 1851 by Colonel Raymond, the newspaper aimed to provide credible information, shunning rumors. Adolph Simon Ochs purchased the struggling publication in 1896, transforming it into a national powerhouse. By 1916, circulation reached 350,000. Adolf's legacy passed to his son-in-law Arthur Hayes Sulzberger and later, his grandson Arthur Ochs Sulzberger, who became the publisher in 1963. Today, the great-grandson, Arthur Ochs Sulzberger Jr., upholds the legacy.
What is The New York Times?
The New York Times is a highly acnowlodged media outlet that has been active since the mid-1850s. Amidst the rapid advancements in television, radio, and online journalism, it remains an essential figure in modern American society.
1851 – 1857
The only element in the original logotype was the inscription "New-York Daily Times" in Gothic font, complete with a hyphen and period.
1857 – 1890
Bearing the title "The New-York Times," this version retained the hyphen and period. Slight spacing changes aimed to maintain the original length, yet the font remained identical.
1890 – today
The font stayed with the brand, though it became bold and adopted diminishing delicate lines. The lettering featured many cohesive, meticulously drawn details. Removal of the hyphen and period enhanced balance.
Font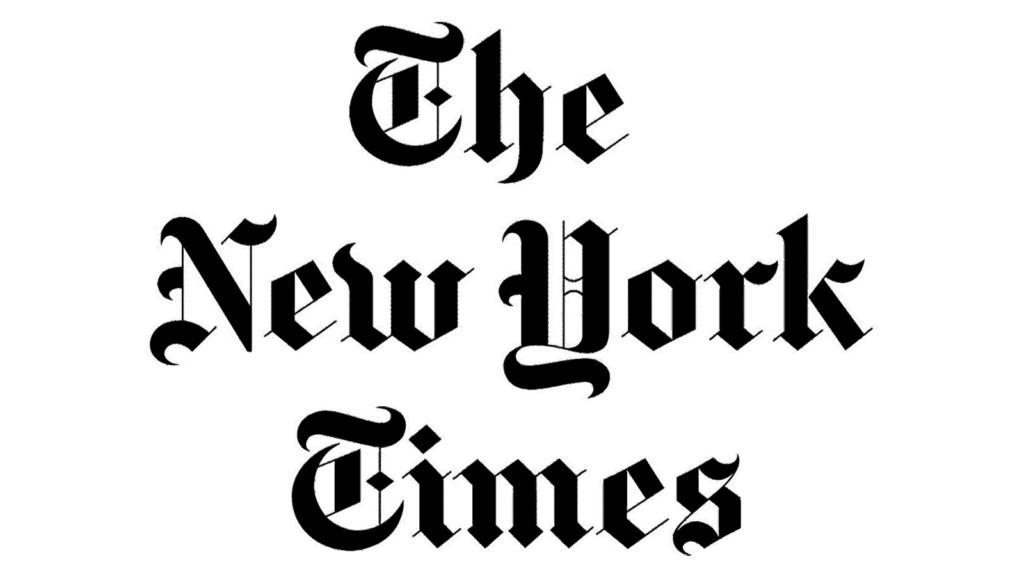 Across all logo iterations, a consistent Old English font graced the newspaper's identity. Up until 1890, the letterforms were more elegant, with delicate, refined strokes. However, in the 1890 version, a bold transformation occurred, resulting in the loss of some of the finer intricacies.
Color
Through the years, the color palette remained unaltered—a timeless, sophisticated black.