Omegle is a free online chat and video website. Its unique feature is that users communicate anonymously with other random users that the service matched them to in one-on-one chat sessions. It is possible to add their interests and have a bigger chance of meeting someone who has similar interests. Omegle has more than half a million hits a day. It is especially popular in the United States, Mexico, the United Kingdom, and India. It is also often used by kids and young people because many influencers post about it on social media. Unfortunately, Omegle is not without its downsides, mainly due to its moderation.
Meaning and History
The origins of this social network, the name of which comes from the Greek symbol "Omega", began in March of 2009. Its creator was an 18-year-old Leif K-Brooks, who came up with the idea of ​​how to communicate with people from different countries. At first, it was text chatting with random people. Then, it became possible to use a video camera and a microphone. This brought Omegle even more popularity. The great success declined over time due to the popularity of other social networks such as Twitter, Facebook, and Instagram. Besides an outdated design and slow development, there is not the best moderation of chats, which leads to racism, scams, cyberbullying, etc. For this reason, its app is no longer available on iTunes and Google Play. With all these shortcomings, the site is still very in demand and attracts thousands of users daily.
What is Omegle?
Omegle is a video chat that many people from different countries not only recognize but also use. This is not surprising because this web service was the first of its kind. It began an era of anonymous video chats, which continues today. Over the past ten years, hundreds, if not thousands of analogs have appeared, but the platform still attracts a huge number of visitors.
2009 – 2020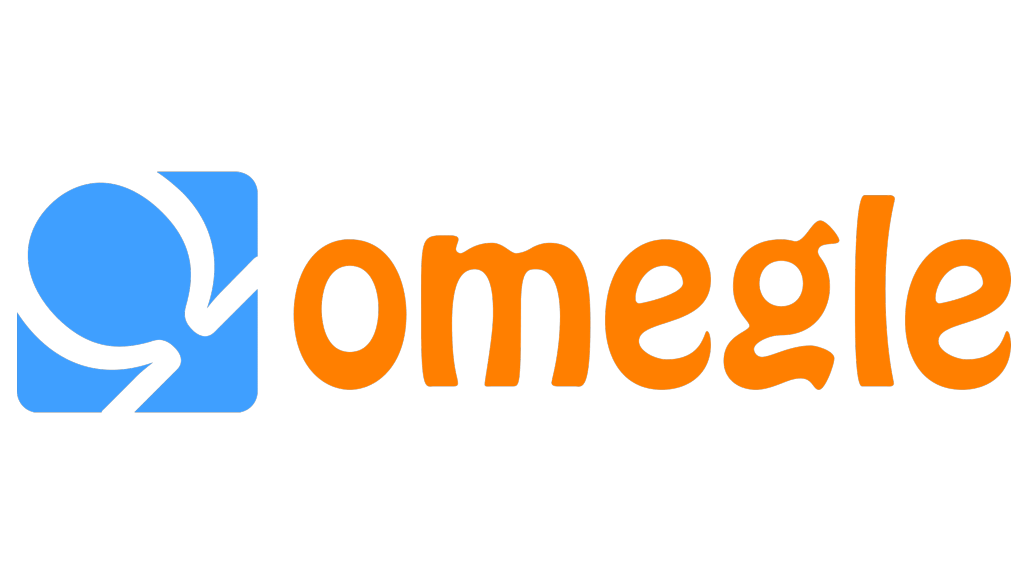 A logo of an innovative platform is done in bright, happy colors. The name of the brand is printed using a warm orange color. The inscription is done in lowercase letters that have very smooth, rounded strokes. It adds to the warm, approachable impression. To the left, a white Omega symbol is placed on a diagonal with a square behind it. The light blue square has rounded corners, one of which is formed by the top of the Greek symbol. It resembles the emblems of many other chats and messengers, although Instagram, for instance, was created later.
2020 – Today
An updated logo version does not look much different. There is only one small detail that was added to the "Omega" symbol. It was a white mask covering a portion of the open circle of the symbol. It looked like a person wearing a protective mask, which was a response to the Covid-19 pandemic. Otherwise, the logo was preserved to reflect the steady work of the service and its care for the society experiencing all the consequences of the pandemic.
Font and Color
The name is done in orange. This warm color has always symbolized happiness, joy, extroversion, and friendliness, which completely reflects the values its creator wanted to be represented in this service. It was accompanied by a blue and white emblem, which symbolizes security, trust, and simplicity. The lettering of the brand name resembles Hobo or similar font with pointy ends, smooth curves, and no single straight line. It gives the logo a unique, welcoming personality.