Goodyear Tire & Rubber Company is an American international company, manufacturer of tires and other rubber products, as well as polymers for the automotive and industrial markets. Founded in 1898 in Akron, Ohio, the main office is located in this city and at the present time. Goodyear produces tires for cars and trucks, motorcycles, racing cars, airplanes, agricultural and earthmoving equipment.
What is an interesting fact about the company Goodyear?
Today, Goodyear is the world's largest tire manufacturing company, present on six continents, with sales of $15 billion. In addition to Goodyear tires, the company's portfolio includes other equally well-known tire brands – Dunlop, Kelly, Debica, Fulda, Sava. Along with the tire business, the company produces rubber and technical products, as well as polymers for automotive needs and industrial industries.
Meaning and History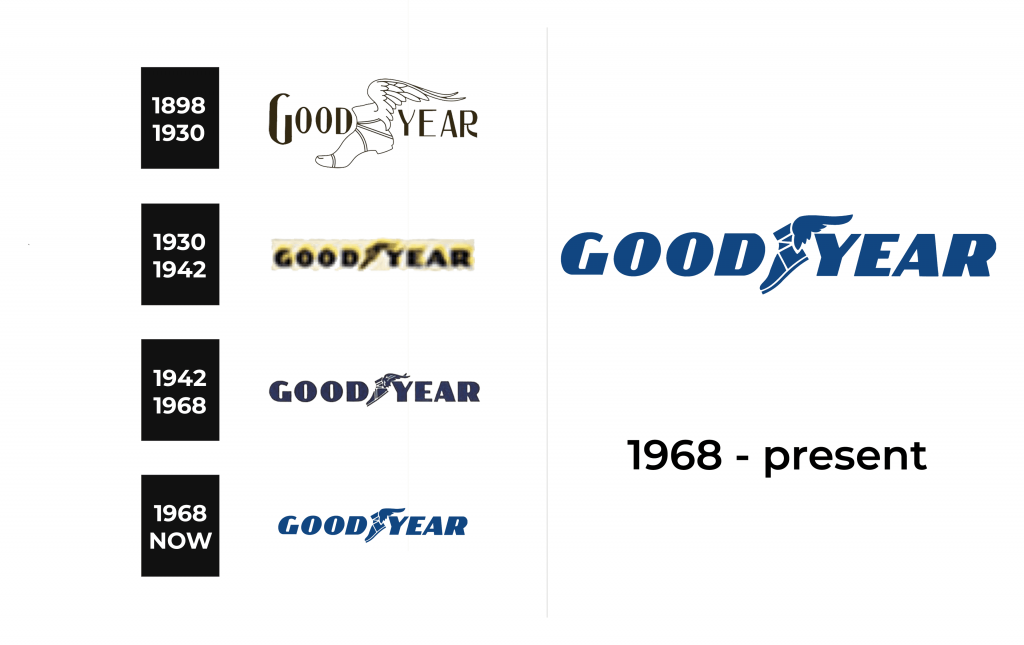 The Goodyear logo is the oldest logo. The Goodyear winged sandal foot first appeared in 1898 shortly after the tire company was founded. Frank Seiberling chose the trademark of the company in the form of the foot of the god Hermes in a winged sandal (talaria), which remains an integral part of the Goodyear logo to this day. Frank Seiberling was inspired by the statue of the Greek god Hermes, so he chose such a symbol for the logo.
The idea of speed was directly related to the choice of the Goodyear symbol, as well as to the embodiment of many characteristics that the brand is own for.
1898 – 1930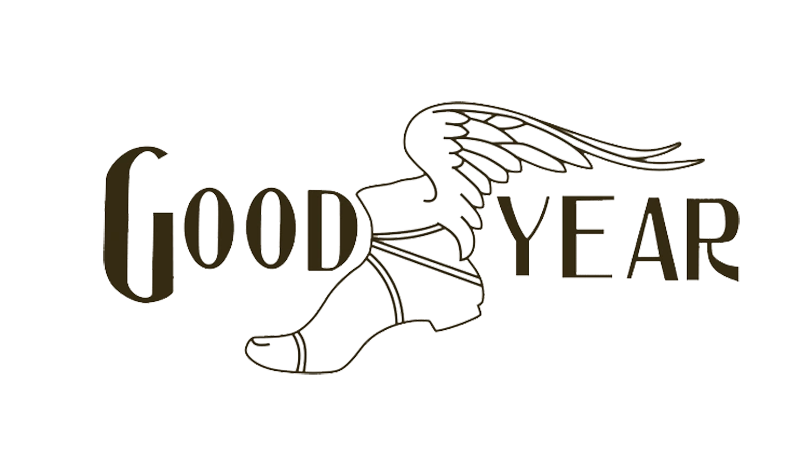 1930 – 1942
1942 – 1968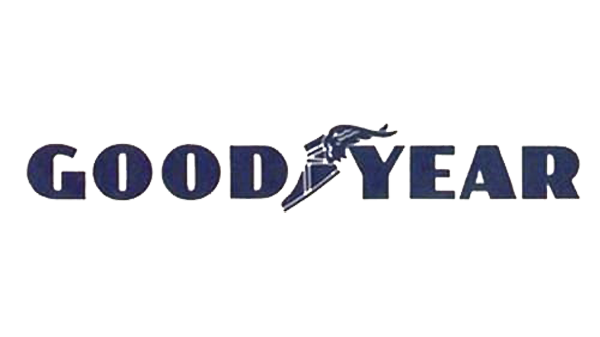 1968 – now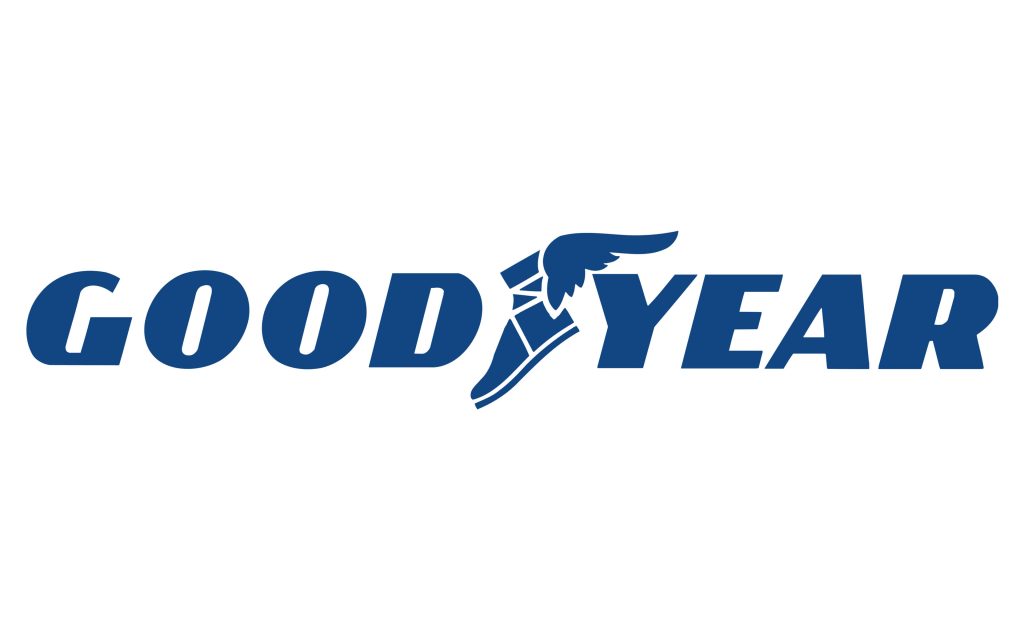 Font and Logo
The logo colors are blue and yellow. The background color is blue. The color of the image is yellow.
The blue color is convincing, carries a message of confidence and success. The breadth of application is explained by the fact that, unlike many other colors, there is no message for negative emotions in it. The blue color symbolizes authority, calmness, confidence, loyalty, recognition, honor, trust and even strength.
Yellow color is a symbol of energy, dynamics, heat.
The combination of yellow and blue colors is very bright, memorable, definitely attracts attention.